Ogwang Valentine Junior, the Makerere University Business School (MUBS) NUP Guild presidential candidate was on Thursday arrested.
Ogwang and his campaign members spent the night in coolers with six of his colleagues over curfew violation.
It was reported that Ogwang and his six campaign team members were walking from their Red Thursday meeting when Red Top (Army) soldiers whisked them away and took them to Jinja Road Police Station where they spent the night.
"Ogwang and the campaign team were arrested at around 8:30 pm along the Valley Courts Hostel street as they moved towards Akamweesi." narrated an eyewitness known as Aturana Candice, a MUBS Bachelor of Human Resource Management student.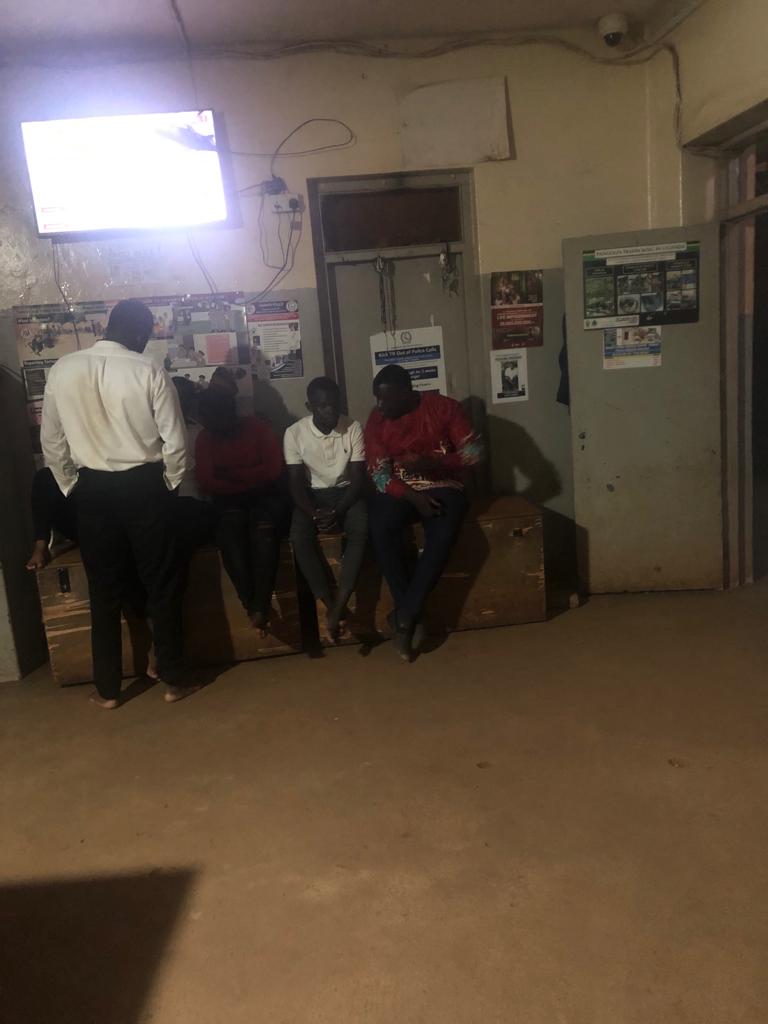 Ogwang's arrest comes just a week after Makerere University elected another NUP candidate in Shamim Nambassa as their Guild President for the second consecutive year.
Ogwang Valentine is tipped to become the next Guild President despite the fact that the Makerere University Business School electoral commission is yet to announce the polling dates.
However, the NUP Principal Robert Kyagulanyi alias Bobi Wine approved Ogwang as the party flagbearer recently ahead of this year's guild elections.
It should also be noted that President Museveni set 7 pm as curfew time beyond which all Ugandans are expected to be home in a bid to slow the spread of COVID-19 through night social gatherings.