The Miss Uganda Foundation has yet again had another close call with time as their reigning beauty queen 2021/2022, Elizabeth Bagaya almost missed out on an opportunity to represent Uganda in the ongoing Miss World Pageant happening in Puerto Rico.
 In 2018, the then Miss Uganda Quinn Abenakyo almost missed out on contesting at the Miss World finals because the Miss Uganda Franchise, Kezzi Entertainment failed to raise the necessary funds to see Abenakyo compete in China. She was later saved by former Miss Uganda Stella Nantumbwe and Renzioni Hill who contributed enormously to Abenakyo's trip to China where she later emerged as Miss World Africa. 
Bagaya is representing the Pearl of Africa at the 70th Miss World in Puerto Rico
She is a 26-year-old Ugandan Make-up artist, mental health advocate, and beauty queen. She holds a bachelor's degree in human resource management.
Unlike other beauty queens from other countries, Bagaya missed some of the Miss World activities because she did not have a US Visa.
"While Miss World is going on in Puerto Rico, our Queen is still in Uganda unable to travel because Puerto Rico is a US territory she needs a US Visa. We have been trying through other avenues but in vain to attain a visa and we are left with Instagram as our last resort. We humbly request US Mission to expedite her Visa so that she can go and represent our country Uganda in the 70th Miss World," stated the official Miss Uganda page.
How she later got the US Visa
After two unsuccessful trials for Bagaya to attain the US Visa, Miss Uganda 2016 Leah Kagasa started up an online petition to have Bagaya's Visa expedited while Flower Bulsulwa, a member of the Miss Uganda Franchise in the diaspora started up a Go fund account to aid the queen's trip.
Due to the petition, Bagaya was able to meet H.E Natalie Brown, the US ambassador to Uganda who helped her get the Visa.
"We want to thank Miss Uganda 2016, Leah Kagasa, You started the petition that raised awareness about the visa issue that got it to the necessary attention and I was able to meet H.E Natalie E Brown the ambassador of America to Uganda. She received me with compassion and deeply felt my concern. We want to thank US Mission Uganda for accepting and expediting Miss Uganda's Visa in the shortest time possible," stated the Miss Uganda official page.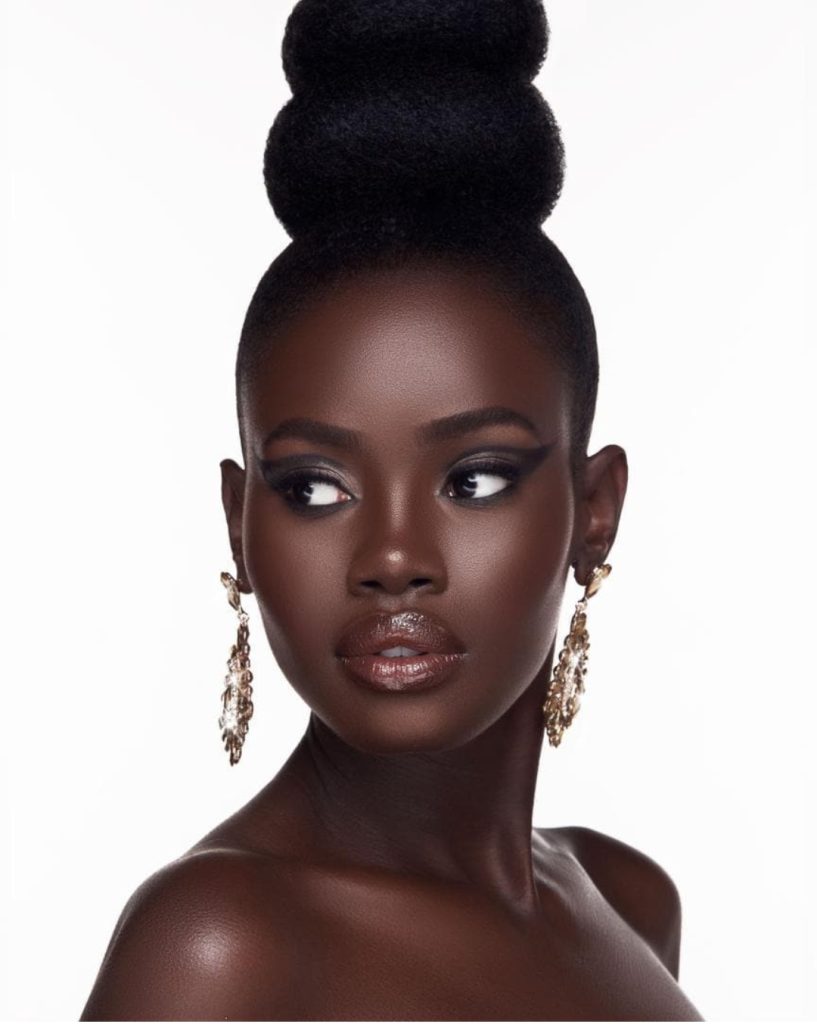 How she become Miss Uganda?
Bayaga was on Friday, April 23, 2021 announced as Miss Uganda by Kezzi Entertainment, the Miss World exclusive license holder.
"Bagaya who was the first runner up is now the interim Miss Uganda 2020/21 to carry on with those duties of the office of Miss Uganda. This is due to the fact Oliver Nakakande is away continuing to pursue her studies consequently unable to execute the duties of the office of Miss Uganda," stated an official statement from Kezzi Entertainment.
The 70th edition of the Miss World pageant will be held on December 16 at the biggest indoor arena in Puerto Rico and Campus Trend wishes Bagaya the best of luck.